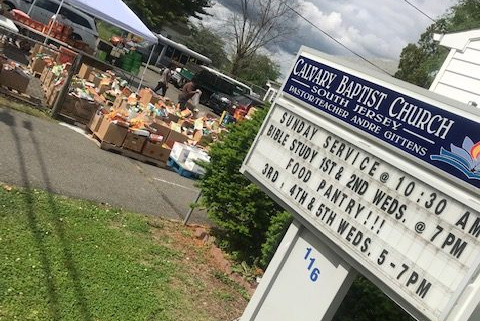 CBCSJ Food Pantry Ministry
Our ministry is dedicating to fortifying bonds with our community and empowering. The CBCSJ food pantry is open every Third, Fourth, and Fifth Wednesday from 5:00 – 7:00 PM. During the COVID-19 pandemic, the food pantry will continue to operate as a drive-through and walk-up pantry. Check our Frequently Asked Questions for answers to most questions about the food pantry and check our Facebook page for updates!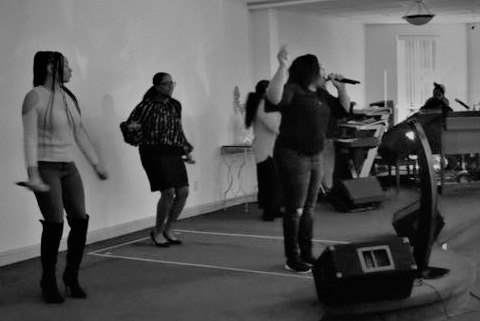 Music Ministry
Our music ministry is comprised of talented musicians and vocalists. We understand, however, that none of that makes any difference unless we surrender our talent to the Lord. With that in mind, the CBCSJ ministry diligently works to hone our craft, always seeking to honor God with our best.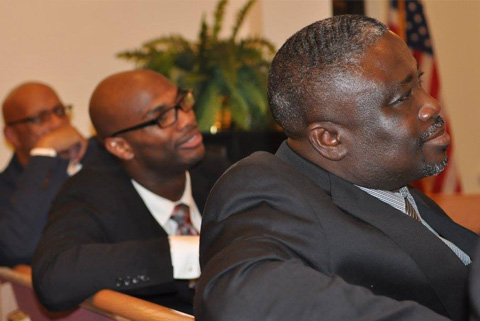 Deacon Ministry
Our deacons at CBCSJ are held to the same biblical standard as the first deacons in the book of Acts 6. The deacons, or diakonia, were chosen men who exhibited integrity, fairness, and humility. These traits allowed the diakonia to be faithful servants to both the Hebrews and the Greeks. Our deacons serve without the need for any recognition and embody the traits of the original diakonia.
Media Ministry
The mission of the media ministry is to ensure that God's word is being delivered in a palatable way—both within the four walls of the church and on all social media platforms. In the church, we endeavor to make the environment conducive to the move of the spirit without interruption. We approach our social media platforms with the same dedication, finding creative and innovative ways to spread the gospel. Follow us on Facebook, Instagram, and Twitter!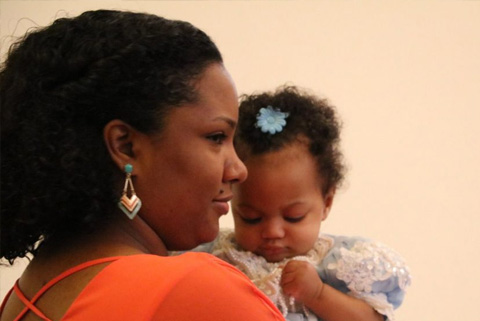 Children's Church
We believe election is the gracious purpose of God according to which He regenerates, sanctifies and saves sinners. It is perfectly consistent with the free: We believe the end of the world is approaching; that at the last day Christ will descend from heaven and raise the dead from the grave to final retribution; that a solemn separation will then take place; that the wicked will be judged to endless punishment, and the regency of man and in no way interferes with the salvation of an individual. It is a most glorious display of God's sovereign goodness, and is infinitely wise, holy and unchangeable. It excludes boasting and promotes humility. It encourages the use of means in the highest degree.
When is the pantry open?
We are open each month on Third, Fourth, and Fifth Wednesdays 5-7 PM. Check the CBC South Jersey Facebook Page for updates and pantry news. Any closures will be posted on Facebook.
Do I have to qualify to receive food?
The pantry is open to all New Jersey residents regardless of income. We receive additional food under the Emergency Food Assistance Program (TEFAP). TEFAP is a federal program that helps supplement the diets of low-income Americans by providing them with emergency food assistance at no cost.
In order to qualify for TEFAP, you must receive TANF, food stamps/SNAP benefits, SSI, WIC, Medicaid, or qualify under the below income eligibility guidelines. Clients may also temporarily qualify for TEFAP if they are experiencing a disaster or special circumstances such as divorce, domestic violence, or loss of income due to COVID-19. You do not need to bring proof of assistance or income for the TEFAP program.
What documents do I need to bring?
You must bring proof of identification/NJ residency each time that you visit the food pantry. You do not need to bring any other documentation to visit the food pantry.
Who can receive food from the pantry?
The food pantry is open to all New Jersey residents. You can use any of the following documents to prove New Jersey residency: (i) New Jersey Motor Vehicle Driver License or Identification Card, (ii) Mortgage Deed or Apartment Lease, (iii) Pay Stub, (iv) Benefit Identification Card or Letter, or (v) Utility Bill. If you do not have one of these documents, a piece of mail with your name and address on it is enough.
| | | | |
| --- | --- | --- | --- |
| Household Size | Max Annual Salary | Maximum Monthly | Max Weekly |
| 1 | $23,107 | $1,926 | $445 |
| 2 | $31,284 | $2,607 | $602 |
| 3 | $39,461 | $3,289 | $759 |
| 4 | $47,638 | $3,970 | $917 |
| 5 | $55,815 | $4,652 | $1,074 |
| 6 | $63,992 | $5,333 | $1,231 |
| 7 | $72,169 | $6,015 | $1,388 |
| 8 | $80,346 | $6,696 | $1,546 |
| Each Additional Person | +$4,420 | +$682 | +$158 |